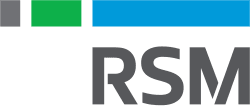 Partner at RSM Australia, Andrew Bowcher is one of our amazing speakers for the PIPA Annual Virtual Conference. He works in the Restructuring and Recovery division in Wagga Wagga, who's passion and main drive is to achieve commercial and practical results for his clients that alleviate the pressure of debt difficulties.
Questions that will be raised in this presentation include:
– Which financial experts should you engage to help get your business on track in 2022?
– Why should you restructure your business?
– What are the biggest challenges when restructuring your business?
– How long can a business restructure take?
– What must all small businesses do post-pandemic to ensure they can survive long term?
– How do you know if your business is viable if restructured vs not save-able?
Andrew will be presenting a guide to the process of small business restructuring. His experience in assisting clients reach their goals and aspirations is a result of Andrew's commitment to working closely with both businesses and individuals who are experiencing financial, operations and governance challenges.
To learn from Andrew's expertise, book your place at the PIPA Annual Virtual Conference via the link below!